A relevant end-user strategy built on a strong sustainability message
Our engaging rapid prototyping workshops allowed us to delve into the existing assets and future potential of TENCEL™.
A new value proposition – moving from a brand built around fibers to a brand built around consumer-focused brand promises
By making the science and technology behind their production process easier to grasp, we helped more people understand their competitive edge and difference.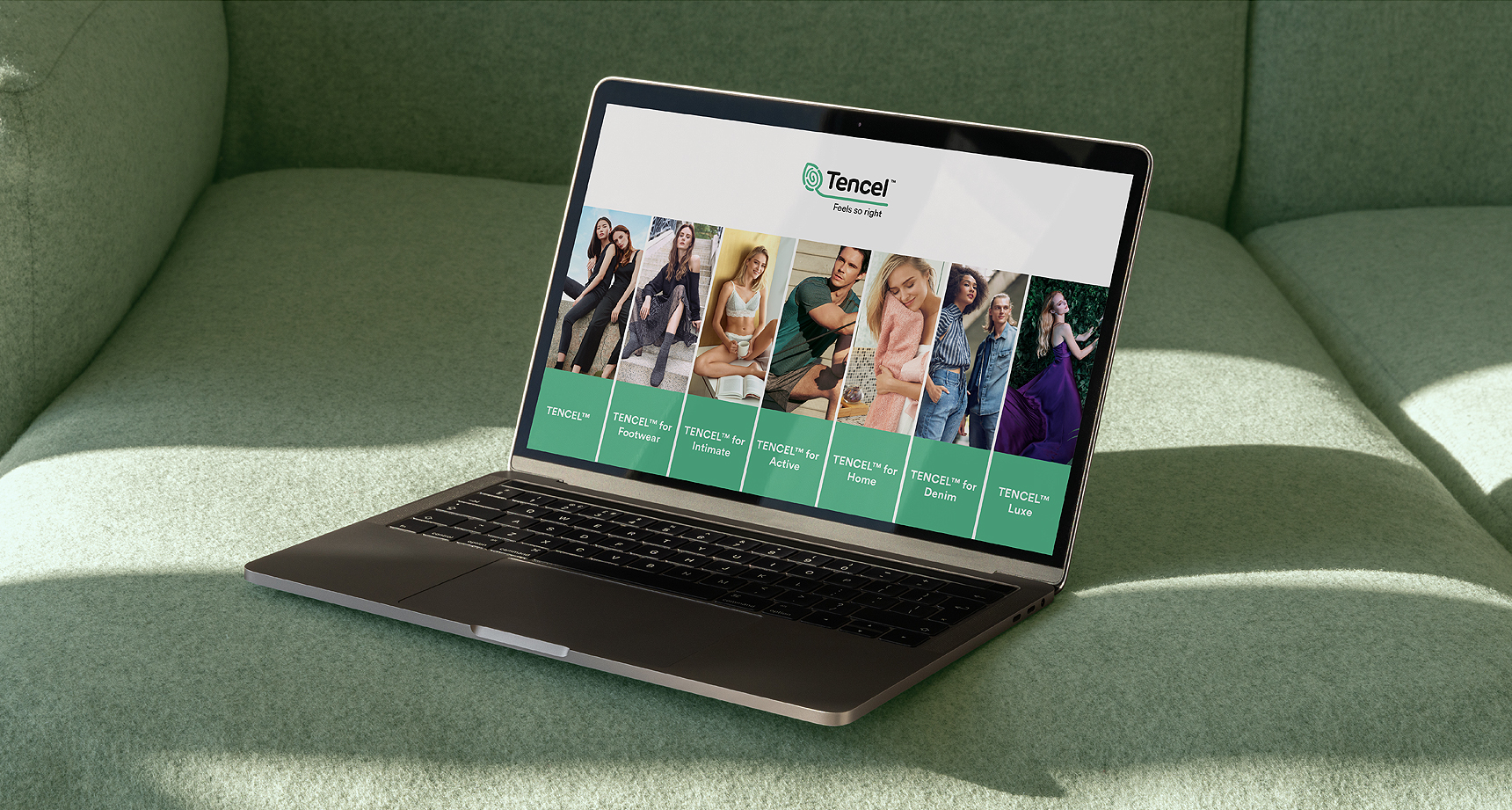 a simplified segment-driven
brand architecture
The TENCEL™ brand story, as developed, was one of natural comfort – fibers that appealed to eco-conscious consumers by combining superior environmental sustainability, through their botanic origin and eco-friendly production processes, with long-lasting softness, strength and versatility.

This brand personality was extended into a number of branded offers for different market segments – TENCEL™ Denim, TENCEL™ Intimate, TENCEL™ Active, and TENCEL™ Home – and corresponding focused variants of the claims developed for each. An insight-driven overarching slogan, 'feels so right', was developed, and variations of this produced for each branded offer – addressing emotional consumer needs to look good, feel good and do good.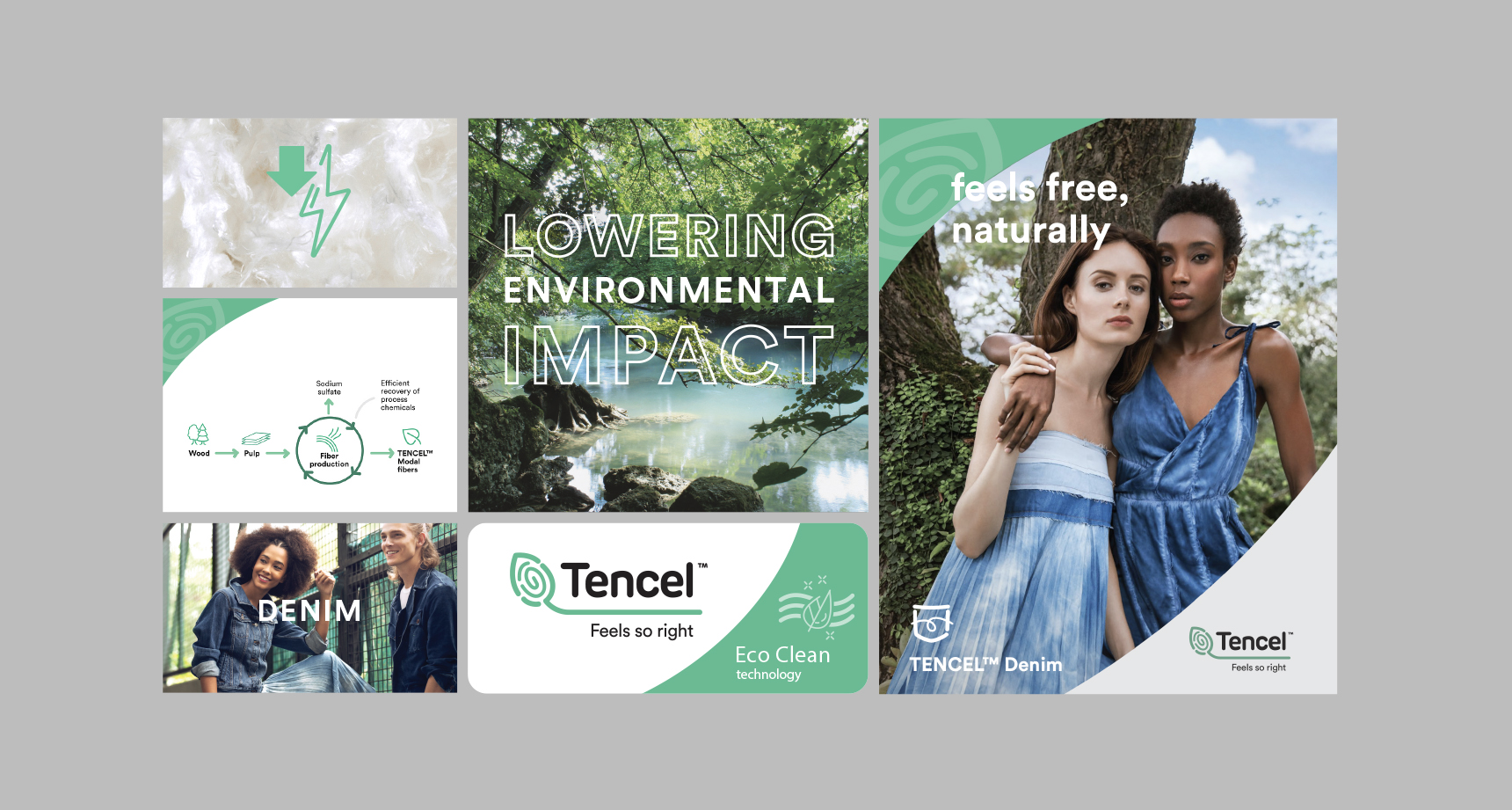 BaseCreate refined and extended the brand's look and feel to develop a range of materials revolving around the brand story of nature and comfort.
A new green-based brand design system reflects nature and gentleness, with a recurring forest theme and visual portrayals of how wood is turned into fibers and then into fabrics.
Detailed brand, co-brand and trade fair guides in multiple languages
The extensive brand guidelines developed by Base Create, including identity, design systems, digital applications, and co-branding guides allow brand partners to execute the brand in a consistent manner across all communication channels.
"We have been very happy with the brand strategy and activation undertaken by BaseCreate...It was a very large scale and challenging project"
Linda Chan
Manager, Global Branding
Lenzing Group
The photographic style focuses on communicating the 'Feels so right' proposition – strengthening the brand's relationship with end consumers.
Swing tags were designed with 20+ variants in 6 languages, giving textile partners the ability to add a powerful sustainability message to their own brand.
Brand writing in line with legal and EU regulatory compliance
The brand strategy was given life through the creation of a new voice and tone that speaks directly to consumers about the sustainability and functional benefits of the fibers.
5+ Global Activations
With the brand's marketing claims and visual style determined, a major part of our work was to bring these together into a range of consumer activations.
Helping to launch the brand through a range of global events
Thank you
A huge thanks to the TENCEL™ team – Harold, Linda, Yoko and Irene – an amazing project!