The challenge was to develop a compelling brand story sufficiently distinct to differentiate LENZING™ ECOVERO™ as a leader in its market segment.
A key objective of the project was the development of a powerful sustainability message which would resonate with today's environmentally conscious consumers. Lenzing saw strong consumer orientation as vital to unlocking potential future growth. Consequently, the project aimed to raise consumer awareness of the LENZING™ ECOVERO™ brand through a B2B2C approach, targeting end consumers as well as primary and secondary customers.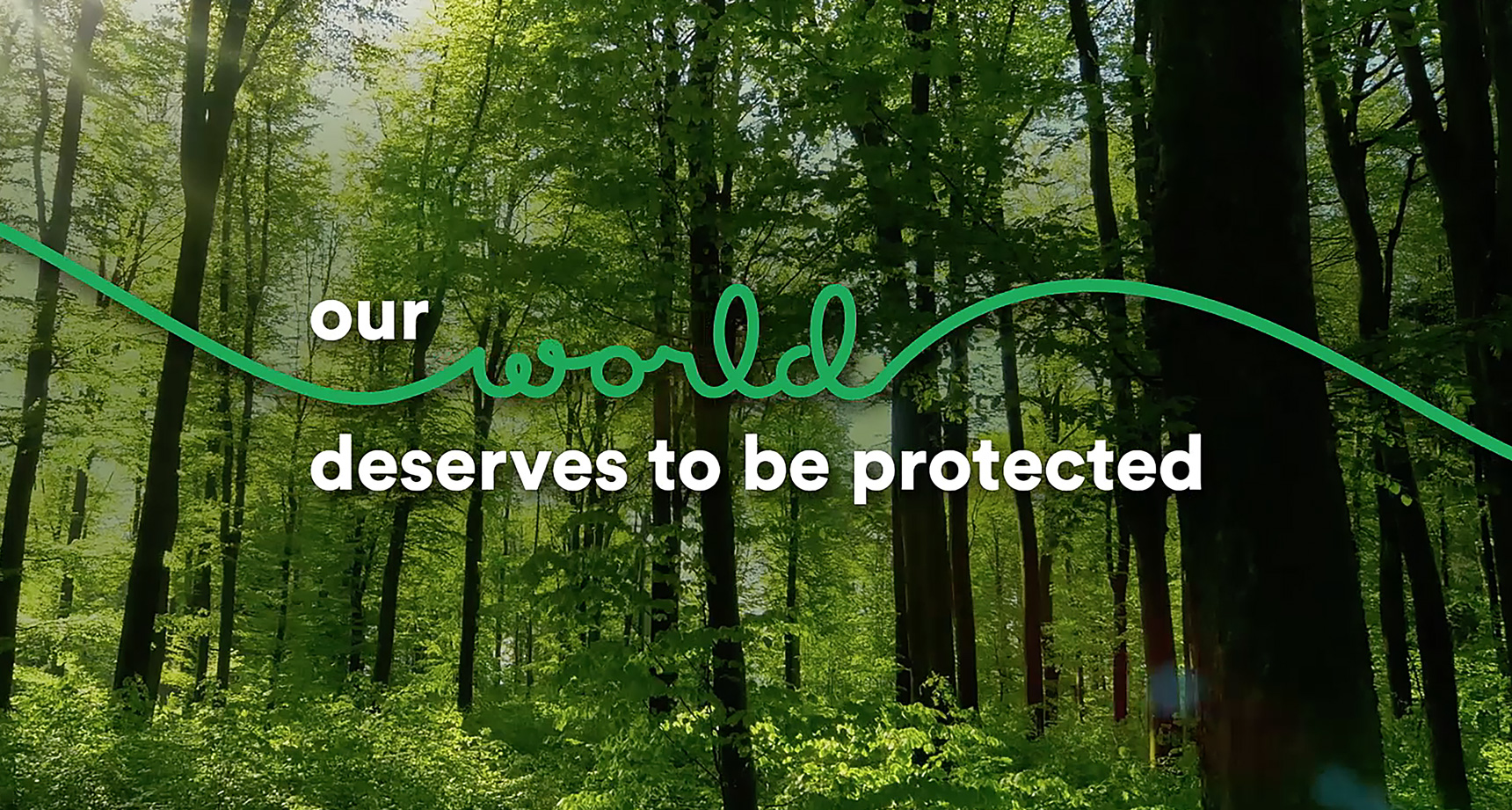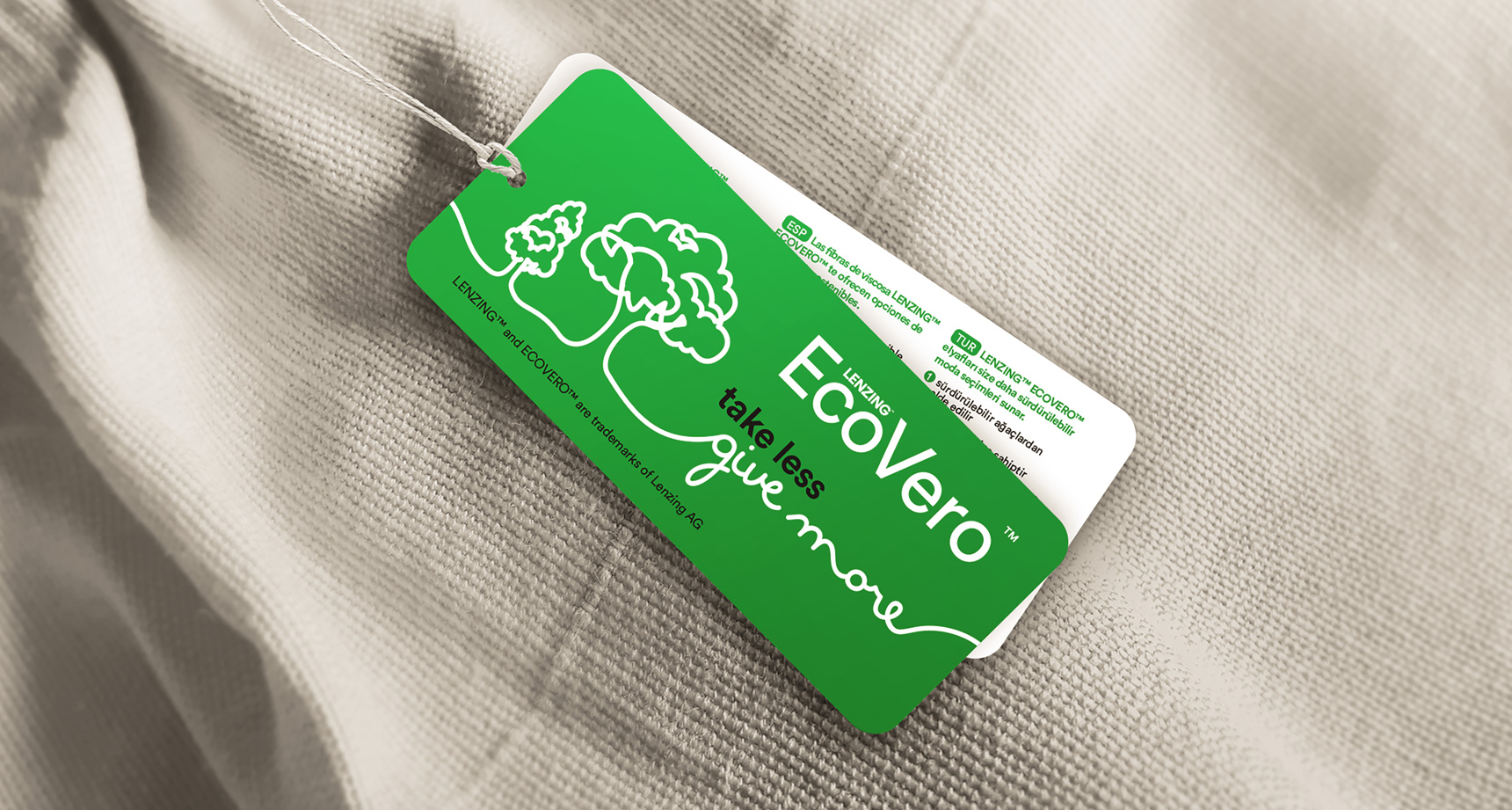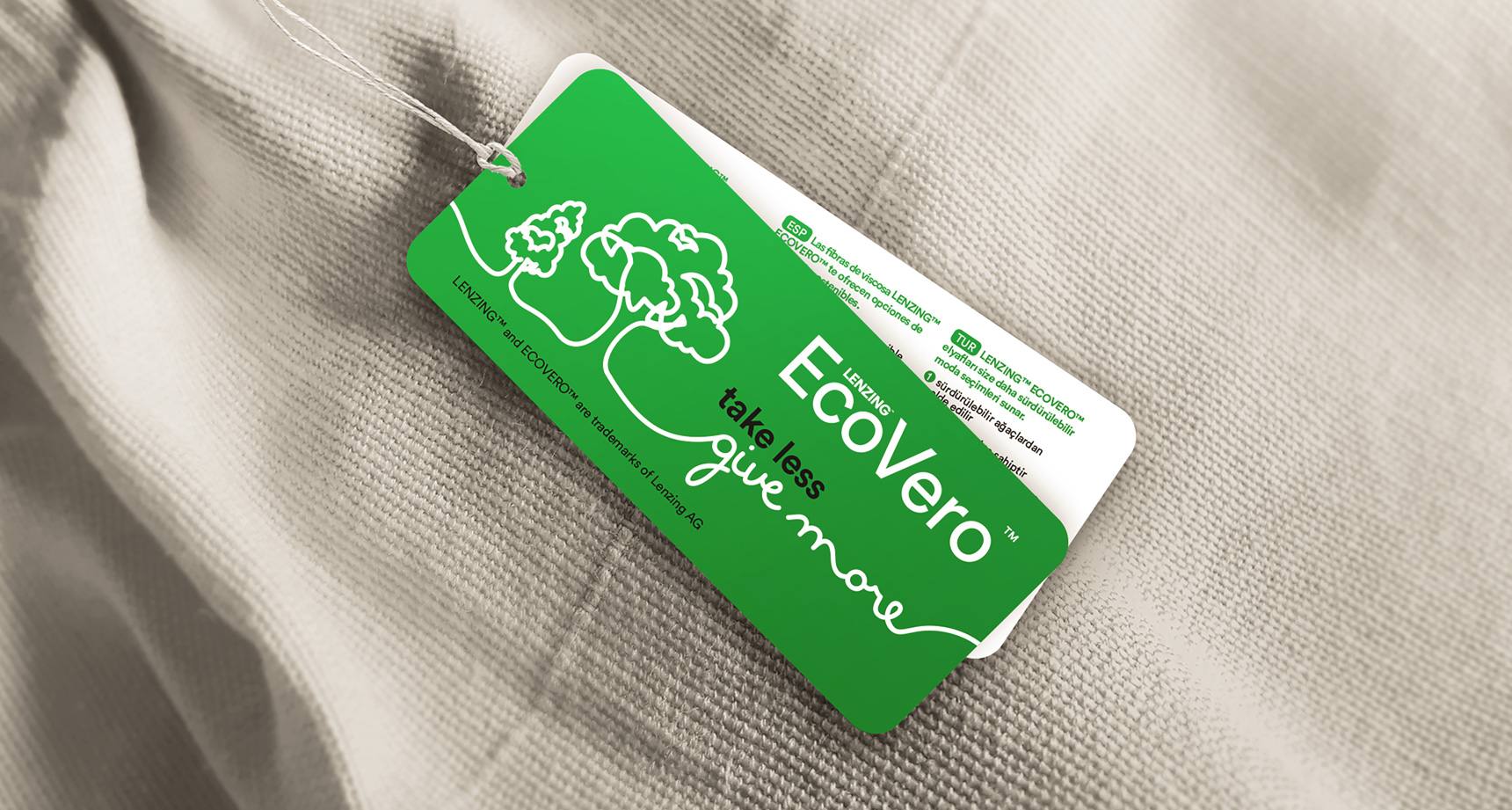 Recreating the brand claims for LENZING™ ECOVERO™ to generate a multichannel brand activation toolkit for the brand.
The project required us to acquire a clear understanding of the advantages of LENZING™ ECOVERO™ over generic viscose, which is often stigmatized as "dirty viscose" for its negative impact on the environment. We were able to draw on the earlier research into consumer preferences for sustainable fibers conducted for other Lenzing brands.
Omnichannel activation
Brand activation materials explained that, as compared with generic viscose, and even more when compared with conventional cotton, eco-responsible LENZING™ ECOVERO™ takes considerably less from nature, using wood from sustainable sources as its raw material, minimizing CO₂ emissions, and using resources such as water with maximum efficiency.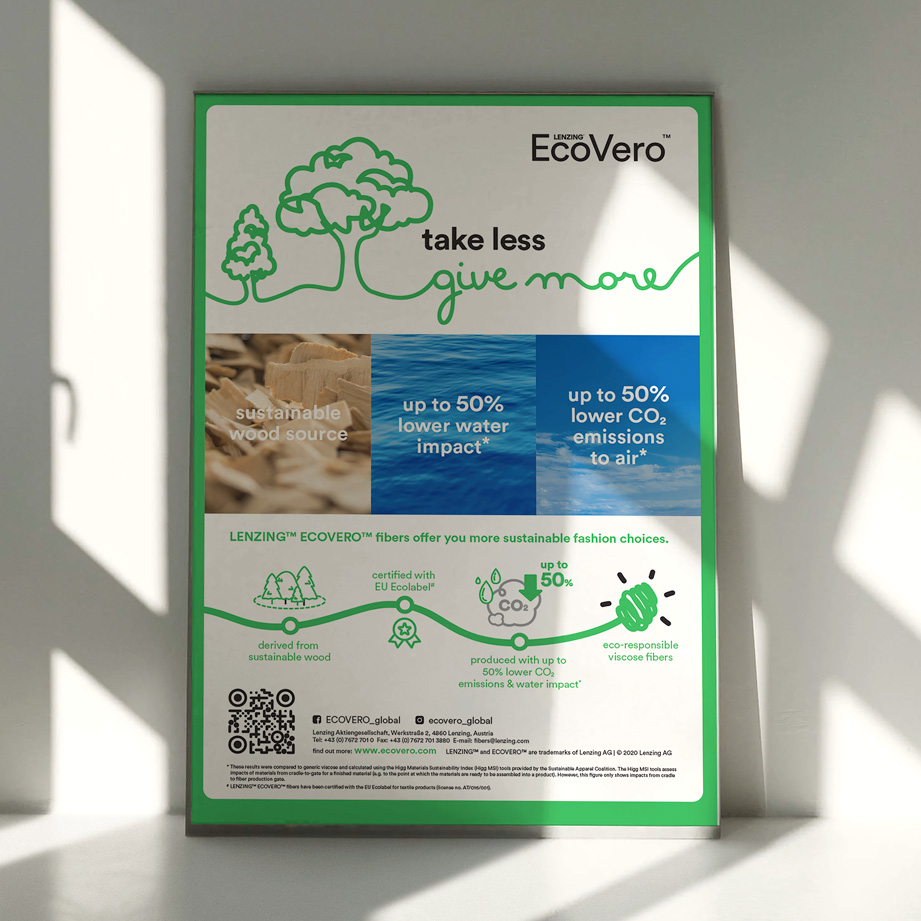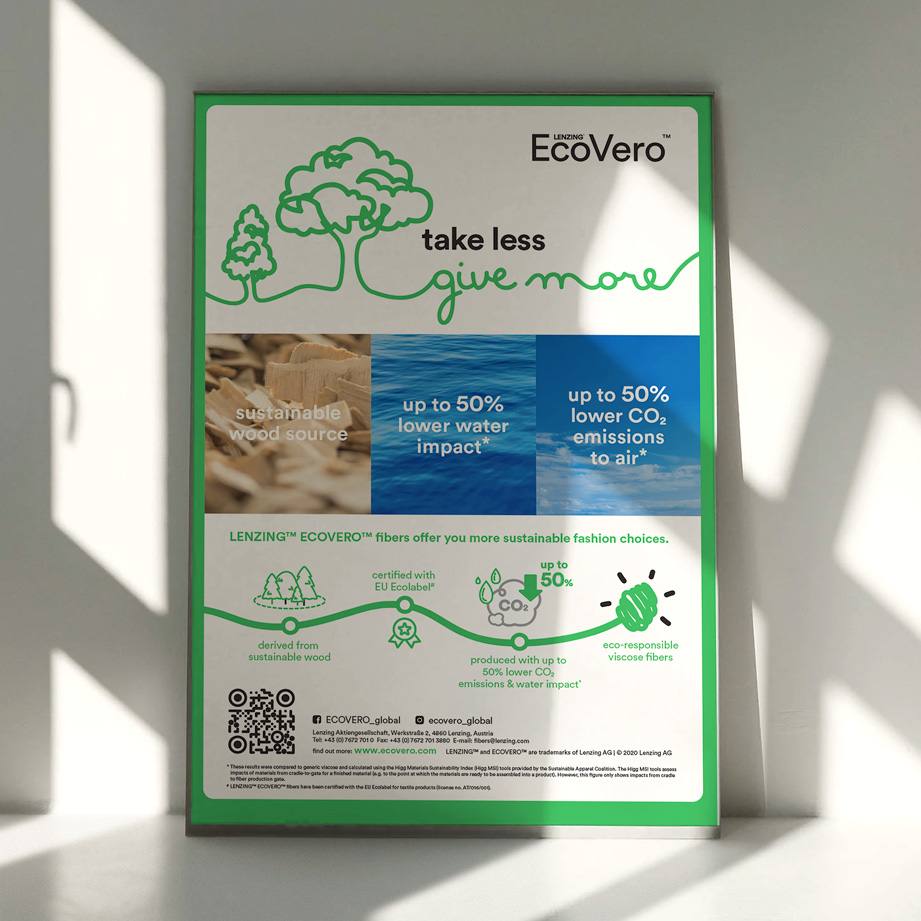 Giving Lenzing's customers an activation toolkit to help them offer their own customers more options meeting public demand for sustainable fashion.
"We have been very happy with the brand strategy and activation undertaken by BaseCreate...It was a very large scale and challenging project."
Linda Chan
Manager, Global Branding
Lenzing Group
Consumer-focused assets were rolled out spanning a range of touchpoints including web, social, video, hang tags and POS.
Lifestyle photography captured the 'Take less. Give more' attitude and functionality of the fibers.
Brand guides were created in 5 languages to work globally with co-branding partners.