AiconikUnited Kingdom© 2017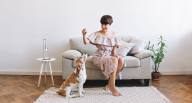 Branding a brighter future – Aiconik brand creation
Aiconik is a UK-based designer and producer of high-tech home lighting solutions. The brand embodies a fusion of cutting-edge British aesthetics and functionality – many of their products are rechargeable and portable, allowing for seamless movement from room to room.
BaseCreate was engaged by Aiconik to develop its brand identity, packaging, and online presence. We kicked off the project by creating their brand strategy – uncovering their unique purpose, which we encapsulated in the idea of 'enhancing every moment'. For customers, this brand purpose is about giving little moments back, elevating the environment around the home with streamlined beauty.
Our team created a portfolio of photos, renders, and visuals that brought the brand strategy to life, and developed Aiconik's eCommerce website.
BaseCreate
15/F The Hennessy 256 Hennessy Road Wan Chai, Hong Kong
BaseCreate
Cloudeau, Ozolles 71120 Saône-et-Loire France
BaseCreate
Duesseldorfer Strasse 181 40545 Duesseldorf Germany
BaseCreate
Base Creative, 43 Appleton Lane, 3287 Hamilton Auckland, New Zealand