Insights
Strategy
Voice
Identity
Activation
Working closely with ASTRI's CMO and marketing team, we helped clarify and unify the company's core purpose and redirect it into a people-oriented brand for positive progress. By focusing the brand around a powerful new brand positioning statement, "Tech for Impact", ASTRI can both own a credible space in the applied science and technology market and tell a socially positive, more human story.

As a multidisciplinary agency, we adapted this driving statement throughout the evolution of ASTRI's strategy and touchpoints. The consistent visual and content approach conveys an approachable, competent and modern image wherever anyone meets the brand.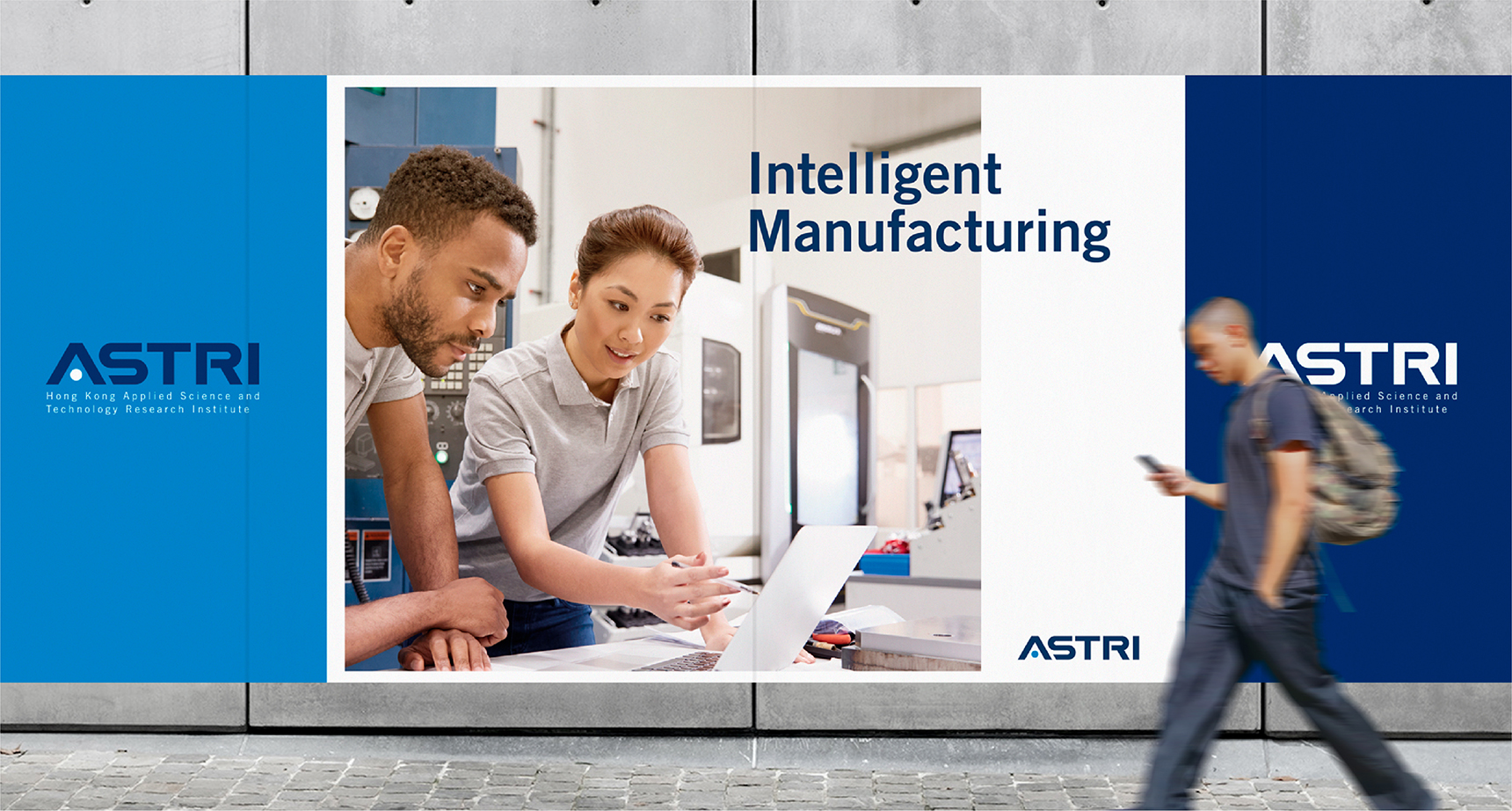 Using various qualitative and quantitative analysis methods with internal and external stakeholders, we identified consumer segments and their needs from ASTRI. We synthesized data through these exercises, collating insights and drawing results to inform the brand strategy.

Although important, ground-breaking technology development was not the core purpose of ASTRI – it was the ecosystem of people impacted by their innovative technology research and development – the talent, partners and public.
BaseCreate kicked off the project with practical think-tank sessions and high-impact facilitations.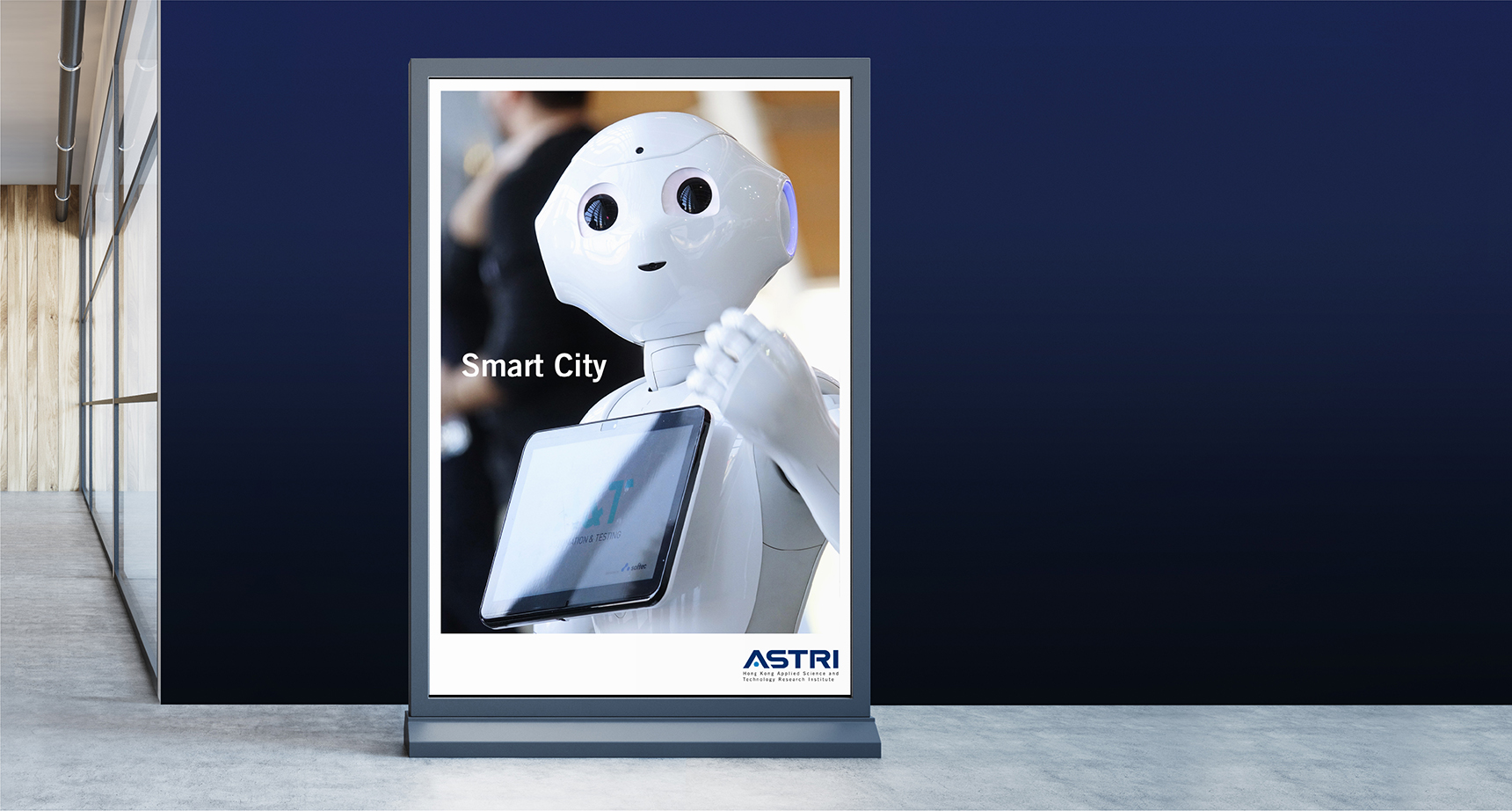 The unifying concept "Tech for Impact" empowers ideas and enables better lives.
With a diverse audience of internal stakeholders, industry partners, government bodies and the general public, we crafted a universally relevant brand strategy with shared values. Our research defined the characteristics key to ASTRI's competitive advantage and its unique value proposition. The unifying concept "Tech for Impact" empowers ideas and enables better lives through technological innovation with measurable results, transforming a brand that existed within the microcosm of the technology industry into one that engaged with all audiences.
Built upon the ASTRI brand strategy, values and personality, we created a single, distinct and consistent writing style and narrative framework that elevates the brand and communicates concisely and humanly.

To ensure that employees easily adopted ASTRI's writing style, we created a writing guideline that would prompt internal alignment throughout departments – ultimately unifying the brand's written expression.
The writing process established the brand's bold and human-centric voice.
Sharpening existing elements
We took a refining approach to brand identity, sharpening existing elements without compromising the established brand's recognisability. We fine-tuned the proportions and spacing of ASTRI's logo to align with contemporary design principles and removed the ambiguous symbol attached.
We applied ASTRI's redefined personality to the colour palette, typeface, and graphic and photography style to update the brand with more approachability and range.
With all brand elements finalised, we applied the brand strategy and identity to the corporate design. Our system of templates streamlines external communication and ensures brand consistency in corporate, advertising, event or digital efforts, including stationery, print materials, signage, social media posts and more.
A dynamic design system was crafted to embody the brand's purpose and proposition.