According to Forbes, strong and consistent branding across all channels can increase your revenue by 23%. Therefore, creating and maintaining a strong brand is a top priority for many marketers – and a difficult job at that. But with a strong brand, your company can expect more clarity for your stakeholders, more unification amongst your employees, stronger brand loyalty from your customers, and a growth in sales for your company over time.
Whether you have yet to create a brand, are looking to refresh your brand, or are completely remaking your brand, your company may benefit from a brand audit. In the following article, we delve deep into what a brand audit is, what it can achieve, how you may create one, and an extensive list of sample questions you may include in your brand audit.

What is a Brand Audit?
A brand audit is an assessment tool used to gauge your brand's position in the market, its current effectiveness and areas for further growth through interviews, surveys, polls, focus groups, and web analytics. Conducting a brand audit allows you to thoroughly learn about your company, its position in the market, and how to move your company forward and grow its brand strategically.

Objectives of a Brand Audit
Depending on how you conduct your brand audit and its extent, you will uncover different insights. Some of the objectives you may aim to achieve are to:
Establish the position of your brand in the market
Determine your position in the market in relation to your competitors
Uncover your strengths and weaknesses
Clarify your vision and objectives
Discover what unites and motivates your employees
Learn about how your employees perceive your company
Discover your consumers' perspectives and sentiments towards your brand
Determine your consumers' pain points
Understand what your consumers expect and how to best deliver on these expectations
A thorough understanding of the above will provide you with the building blocks of information to create and optimise your brand and marketing strategy with the structure, reputation, and assets your company currently owns.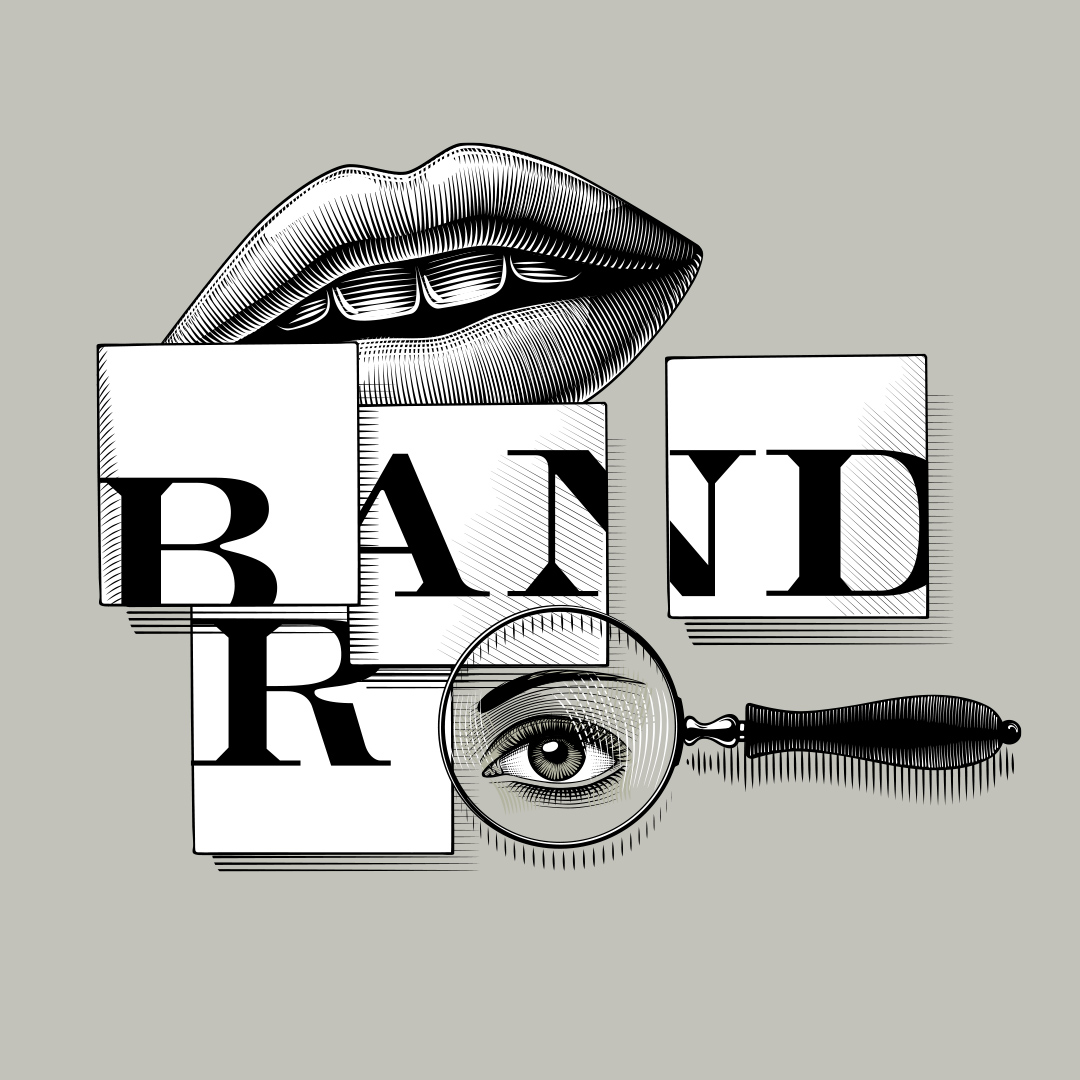 Why do a Brand Audit?
Why is a brand audit essential to the success of your business? The market is ever-changing, and along with it, consumer expectations. A brand audit is essentially a health check – it gives you objective and unbiased insight into how all related stakeholders view your brand and how to improve inconsistencies and issues, ensuring that your company remains agile and adaptable in the current market. It creates the foundation on which you will then build, refresh, or recreate your brand in the most efficient way suited to your company.

How to do a Brand Audit
1. Determine the objective of your brand audit
Consider - what are you aiming to achieve? What would you like to uncover? How do you plan on utilizing your insights?
2. Determine who you will survey in this audit
There are essentially two types of brand audits – internal brand audits and external brand audits.
An internal brand audit focuses on your company, uncovering information such as your founding story, mission, vision, company culture, core values, and other internal perceptions and goals. Your primary participants may include:
C-suite (CEO, CFO, COO)
Investors
Managers
Employees
An external brand audit focuses on your consumers, uncovering information such as marketing effectiveness, brand perception, digital channel and SEO effectiveness, and more. Your primary participants may include:
Current consumers
Target consumers
General market
3. Determine the method of your brand audit
The method of your brand audit can come in numerous forms. You may consider the following options:
Interviews – The most common method used for internal brand audits, especially when surveying C-suites, investors, or managers, interview questionnaires engage in direct conversation with your relevant stakeholders. The advantage of this method is that you will be able to ask follow-up questions in response to interesting answers and clarify any misunderstandings.
Surveys – Using a tool such as Survey Monkey, put your questionnaire in survey form to reach a broader audience group. For example, if you would like to survey a medium to large-sized company with a considerable number of employees or the general market, this method is relatively simple to set up and inexpensive. However, note that it may also be more difficult to solicit quality responses.
Polls – If you have managed to build a large social media following, this method can be easily used via platforms like Facebook and Instagram to solicit simple answers. However, unless you offer an added incentive, your number of questions would need to be as limited as possible.
Emails – If your company has already built an email database of your clients, emails can be easily combined with surveys or polls to reach your participants for an effective, simple, and targeted method of brand auditing.
Focus Groups – Focus groups are a great in-person method to gather detailed answers from participants. While collecting responses, participant conversation progresses naturally, bouncing off each other to reveal insights that you may not have originally included in your questionnaire. However, focus groups can also be costly and difficult to schedule and host, so this is one of the least common methods used in brand auditing.
Direct Mail – Using the old-fashioned print and mail method of survey response collection may help you reach a segment of your target audience that isn't as digitally savvy; however, this method is more tedious and labour-intensive.
Phone Calls – Telephone calls are another great way to get comprehensive answers from participants with less time commitment than in-person methods. However, this method is often seen as intrusive if participants were not notified beforehand, such as when conducting an external brand audit using a sourced directory.
Depending on the scope and complexity of your brand audit, you may choose one of the above options or a combination of multiple methods to achieve your desired results.
Conclusion
Ultimately, thorough knowledge and an objective understanding of your brand internally and externally is the crucial foundation to creating a strong brand for your company. A brand audit is not a one-time undertaking, but an effective tool when repeated every few years to ensure the continuing efficacy and relevancy of your brand. It can take anywhere between one week to several months to complete, resulting in an actionable plan that lays out the next steps in your brand development process.