As the metaverse continues to expand, many businesses are beginning to take notice and plan how to take their brands into these digital worlds. Here's our 5 key steps to getting your feet wet with a metaverse brand strategy.
Last year, metaverse-focused companies raised over $10 billion - more than double the amount raised in 2020. This is just a toe in the water of a market that is estimated to be worth $800 billion by 2024, in which users are highly engaged within digital environments and with other users in 3D virtual worlds, which can include VR or augmented reality elements.

Essentially, the next generation of the internet. But unlike the singular internet, which is universally connected, there are many metaverse platforms competing to be the 'go-to' virtual world. According to futurist Matthew Ball, defining a metaverse comes down to a few key common elements:
• Immersive environments, which often include virtual- or augmented-reality technology
• Real-time, "always on" global engagement
• A prevalence of user-generated content, and even world-building;
• Customizable individual identities or avatars (often purchased)
A decentralized method of development, often market-driven
• A virtual economy based on a digital currency token which, by its use, incentivizes developers and/or platform owners and operators
• Understanding opportunities in the Metaverse
The metaverse can be viewed as an evolution of today's internet, which in turn evolved from passive media that we simply consumed. In the age of radio and television, the consumer's only job was to listen and decide if they wanted to buy. While the internet added active participation and community-building, the metaverse adds total immersion and the power to co-create, trade, promote and even profit in ways never before imagined – bringing an entirely new level of complexity to the ways in which brands can interact with their target market.
The biggest platforms by active users at present are largely 3D world game-driven, including Roblox, Microsoft, Activision Blizzard, Electronic Arts, Take-Two, Tencent, NetEase and Nexon; this could change as more 'non-gamers' enter virtual worlds for more social reasons.
Meta, the most heavily invested yet struggling platform, has gone all-in on an assumption that people want to engage with virtual worlds in their particular way, while Niantic (remember Pokémon GO!?) is betting that users will prefer an augmented reality experience.
There are also platforms that allow for the trading of virtual assets, such as Decentraland, built around the trading of Ethereum, and Sandbox - which currently has a virtual real estate market worth nearly $300 million, and has already made deals with real-world real estate companies.
So what does all this exuberance have to do with what you are selling? For consumer-focused brands, the metaverse can be an entirely novel platform for eCommerce, as well as a springboard for interactive promotions. For B2B, it can be a place to build partnerships and awareness, the network for leads and recruitment, and much more. No matter what your goal though, the most important step is deciding where to play and potentially win.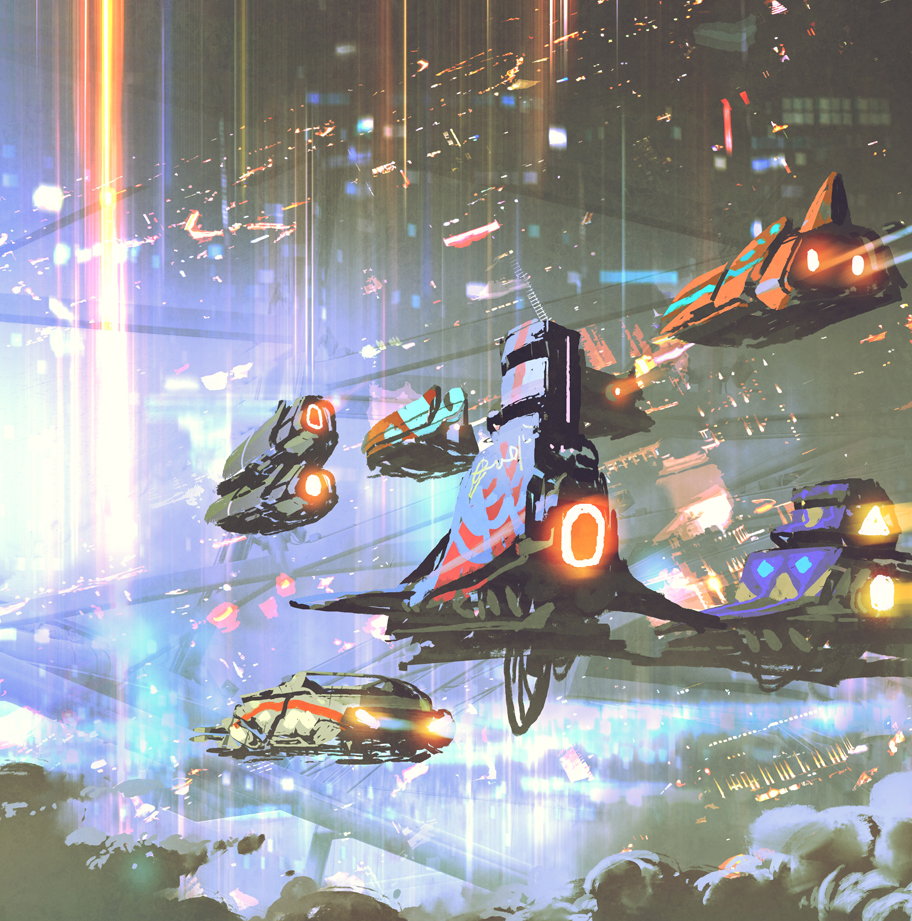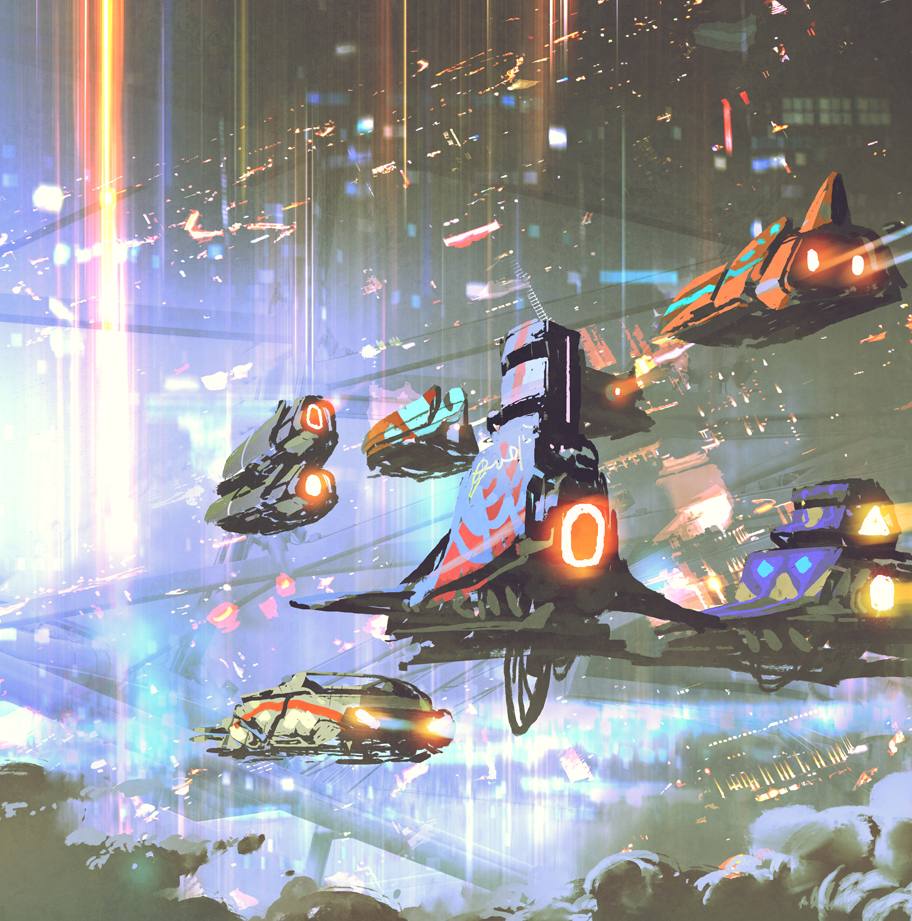 Step One – Choose a metaverse that works for you
There are a wide variety of metaverses you can engage with. For example, Decentraland and The Sandbox are virtual worlds that can not only be explored, but also offer users the chance to play games, trade unique items and property, and also create their own content. However, these platforms come with notably different tools and interfaces.
Decentraland supports more complex 3D environments, which works well for art and fashion projects such as Metaverse Fashion Week - complete with digital versions of real-world products, while the Sandbox uses block-like, voxel-based graphics, similar to Minecraft, appealing to younger gamers.
When choosing where your brand will 'play', consider the intentions of participants as well as demographics – Millennials and Gen Z participants are currently the most active, and more than half are 13 or younger. While it means less purchasing power for the time being, it can be part of your broader long-term strategy for building brand affinity, as well as providing a testing ground with an audience of keen early adopters before the costs of doing so increase.
Your chosen game plan will also vary depending on whether you are a well-known established brand or an aspiring startup, and whether you are in the B2B or B2C space. Making reference to what your forward-thinking peers are doing is a good place to start.
For example, BMW chose Nvidia's Omniverse to showcase its state-of-the-art factories, demonstrating the powerful capabilities of a high-fidelity environment for virtual work. These 'digital twins' of real-world environments are said to speed up production time by as much as 30%, and allow workplace flexibility.
Potential applications for the metaverse go far beyond in-game advertising or product placement. For consumer-oriented campaigns, they include branded partnerships with game and game extension publishers that allow players to purchase unique items that have real-world equivalents, such as clothing and accessories for their avatars. They include but are not limited to VR and augmented reality, with more variations and integrations emerging all the time.
Step Two – Watch and learn from the best
Take note and learn from what other brands have done, what has resonated with their audiences, and why. Success stories leveraging the metaverse cover a wide range of brands in every industry, from cars to clothing and more - with market leaders offering interactivity as a core feature of their campaigns, which maximizes user interactions. This could be unique games that carry a brand message or showcase features of a product, or a VR experience that allows a user to demo something they would normally have to visit a store to try.
Many brands have launched NFTs to help promote their products, which leverage perceived rarity and collectibility to generate buzz. Nike, seeking to build on the enthusiasm of the secondary market of 'sneakerheads' in a new virtual world, launched its first digital sneaker through its digital fashion platform Rtfkt - having also acquired the company at the end of last year; while Adidas also launched NFT-related projects.
Fashion naturally lends itself to virtual showcases. Gucci teamed up with gaming world Roblox to create a virtual garden inspired by its real-world art gallery in Florence, Italy – letting users explore a beautiful world of colour and fashion.
In a tie-up with Fortnite, a shooting game with a player base of around 350 million, Balenciaga launched a virtual and real-world collection, leveraging the game's in-game purchasing. The campaign includes a virtual store where users can buy must-have 'skins' – digital outfits that mimic real-world products launched simultaneously.
Coca-Cola launched a virtual drink in a custom island within the Fortnite metaverse, and has tapped into fans' love of collecting unique branded items by offering limited edition digital collectables in celebration of special holidays – building on a theme of what has worked well in traditional marketing and applying it to the metaverse.
Hyundai gave consumers a taste of the future through its virtual Hyundai Motorstudio ZEPETO metaverse platform – inviting them to test-drive its products in a virtual world.
Step Three – Campaign and content strategy
While many of these campaigns have attracted a lot of attention, there are still hurdles such as a lack of interoperability between worlds and relatively limited or niche user bases. As an emerging technology, the metaverse still has a long way to go toward becoming an established ecosystem for advertisers. While little has been proven as standard practice, this also creates opportunity – a blank slate in a new universe of highly engaged participants where fresh ideas and creative campaigns are not just accepted, but celebrated.
As an immersive digital environment that also functions as a virtual shared space, the metaverse is a completely different paradigm in which to market goods and services. This means a different strategy will be needed to capture and hold the attention of audiences.
As you test your ideas, feedback from users is always valuable. Remember that what works well in one platform may flop in another, and vice versa. If you have grand plans in mind, it would be a good idea to start small and test your minimum viable product (MVP) before investing a lot of time and money into something that isn't going to pan out.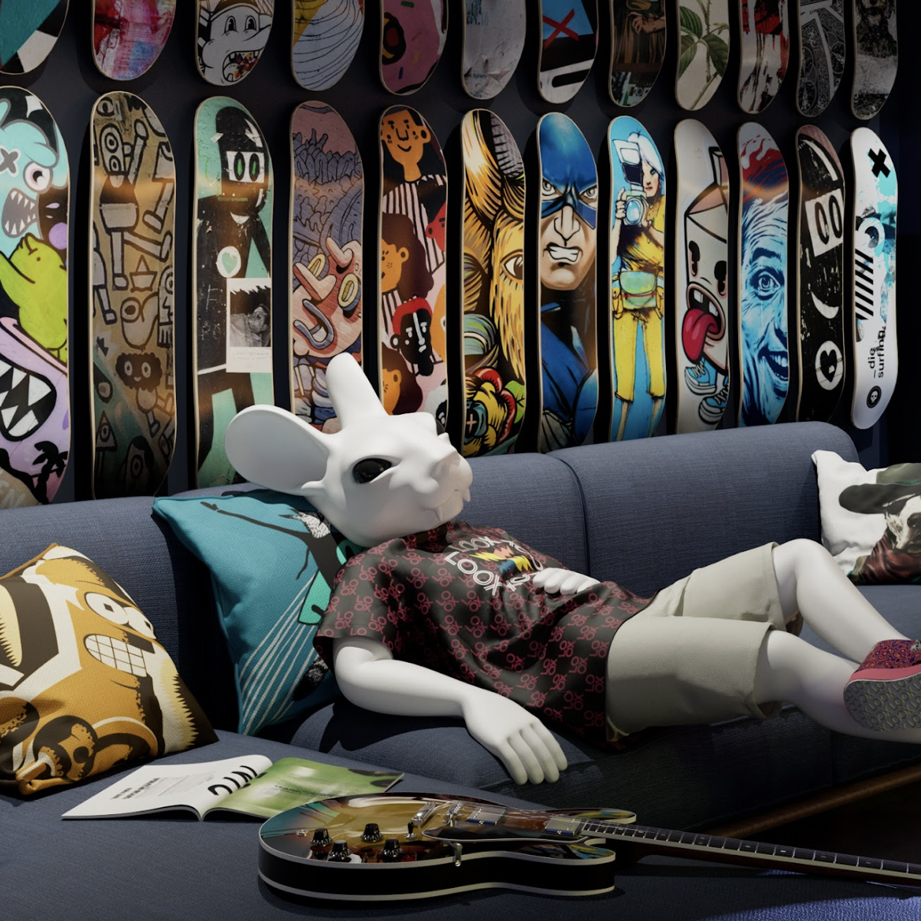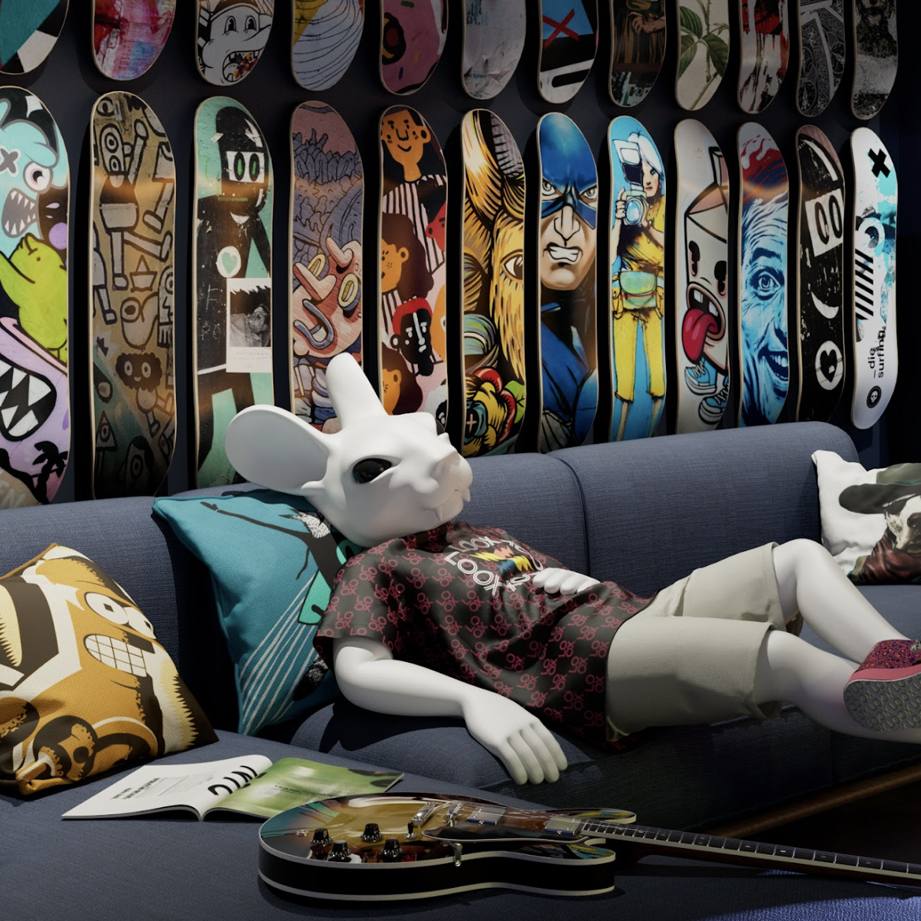 Step Four – Choose the right message
Once you've chosen where to play, it's time to think about what you want to say, and how. Have you got a key message you want people to remember? Are there any social sharing or behaviour trends that you can piggyback onto? Consider where people are already spending their time and focus, and where your brand can contribute to the conversation. You'll also need to think about how it can be communicated through platforms that lack advertising space. While this may appear to be a limitation, remember that engagement is the strength of branding in the metaverse – creating activities that people want to join, for example.
Participants may be passively interested in products they can buy and use in the real world, but in an immersive environment, they are much more likely to be enticed by digital offerings that can improve their immediate experience in a virtual world - whether it means customization or collecting unique items, participation through user-generated content, or the ability to create and build upon worlds they encounter.
There should also be a social component, whereby users can communicate with each other, lending credibility and relevance to your campaign. Think about the kind of experiences you would like to provide at a consumer fair or a trade show and the conversations that you would want people to have – except without any physical limitations. Would you let visitors to your booth help to expand it, play games, or create their own art to put on display? Will you give away products, run contests or host special events? Virtually anything is possible.

Step Five – Test, measure, adjust and repeat
You may not get results right away, but remember that the metaverse is constantly evolving, and that means trial and error. In any case, make sure you have some goals in mind based on some initial research and benchmarking – whether it is against competitors, brands with similar positioning or strategies in other markets, or comparing your own brand's campaigns with other media.
As immersive experiences become more central to our daily lives, the most important thing to do now for most brands is to experiment and begin to learn what translates well to virtual worlds and what doesn't. In any case, you won't know until you try – and of course, you'll want to iterate and adapt as you explore possibilities.
Branded experiences in the metaverse can be based on something that has been proven in the 'real' world, but they don't have to be – and in fact, the biggest breakthroughs for your brand are undoubtedly going to be a result of doing something that wasn't possible before. If you are looking to engage your audience in new and interactive ways, there has never been a better time than now.
Conclusion
Whatever strategy you choose to adopt, and metaverse you choose to participate in, remember that this universe is constantly evolving – stay up to date on the latest developments, and be sure to monitor market feedback. Have fun with it, and take the opportunity to let your brand step out of its comfort zone. Learn from others, create a campaign in the right platform for your target audience, and define a strategy that works for you which will drive engagement through quality interactions.
If you need help or don't know where to begin, reach out to us to help you get started.